Surrey is developing quickly and at times it can feel like the whole city is turning into townhomes, apartment buildings and community centres. It is true, the city is changing at a fast pace, but there is still a clear effort to keep green spaces alive and accessible. Surrey houses over 200 parks within its borders; ranging from small picnic areas and dog off-leash zones to full fledged urban forests. Almost all these parks have hiking trails and while they may not feature much elevation gain they are close to home and easy to get to. Here are six of the best day hikes in the Surrey.
Blackie Spit Park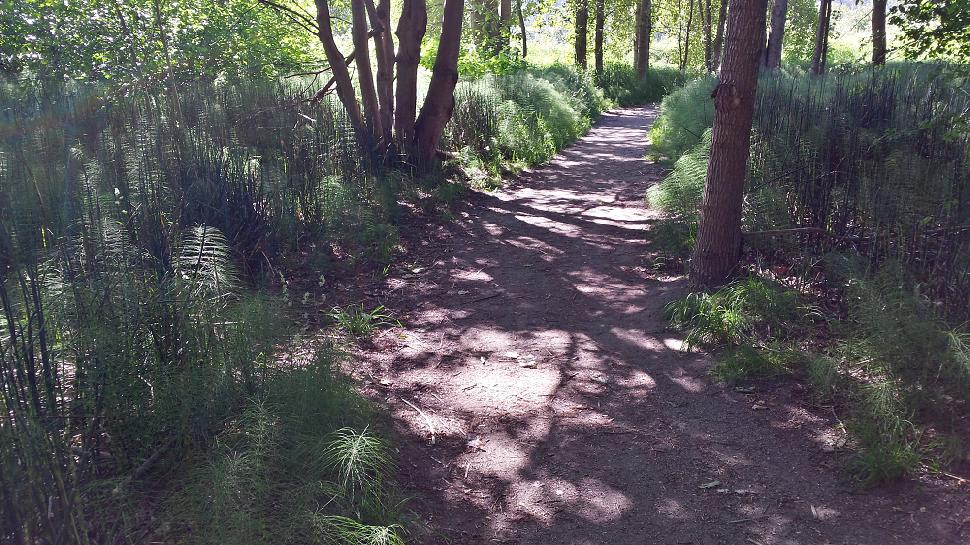 Blackie Spit Park can be found at the end of beautiful Crescent Beach. Its trails weave between light trees and stretch along the beach, offering majestic views of the ocean and north shore mountains. The area is great for wildlife watching. Over 150 species of birds migrate through in a year and harbour seals can often be spotted on nearby sandbars. The park also has a fenced dog off-leash area that allows dogs to swim in the ocean, which they are not allowed to do on the beach itself. There are also many restaurants, cafes and snack bars nearby if you're peckish before or after the hike.
How to get there: The easiest way to get to Blackie Spit is to take Crescent Road off of King George Boulevard. After a drive through the tall trees and fancy homes of Crescent Road take a right on Sullivan Street followed by another right on McBride Avenue. Blackie Spit will be at the end of the road.